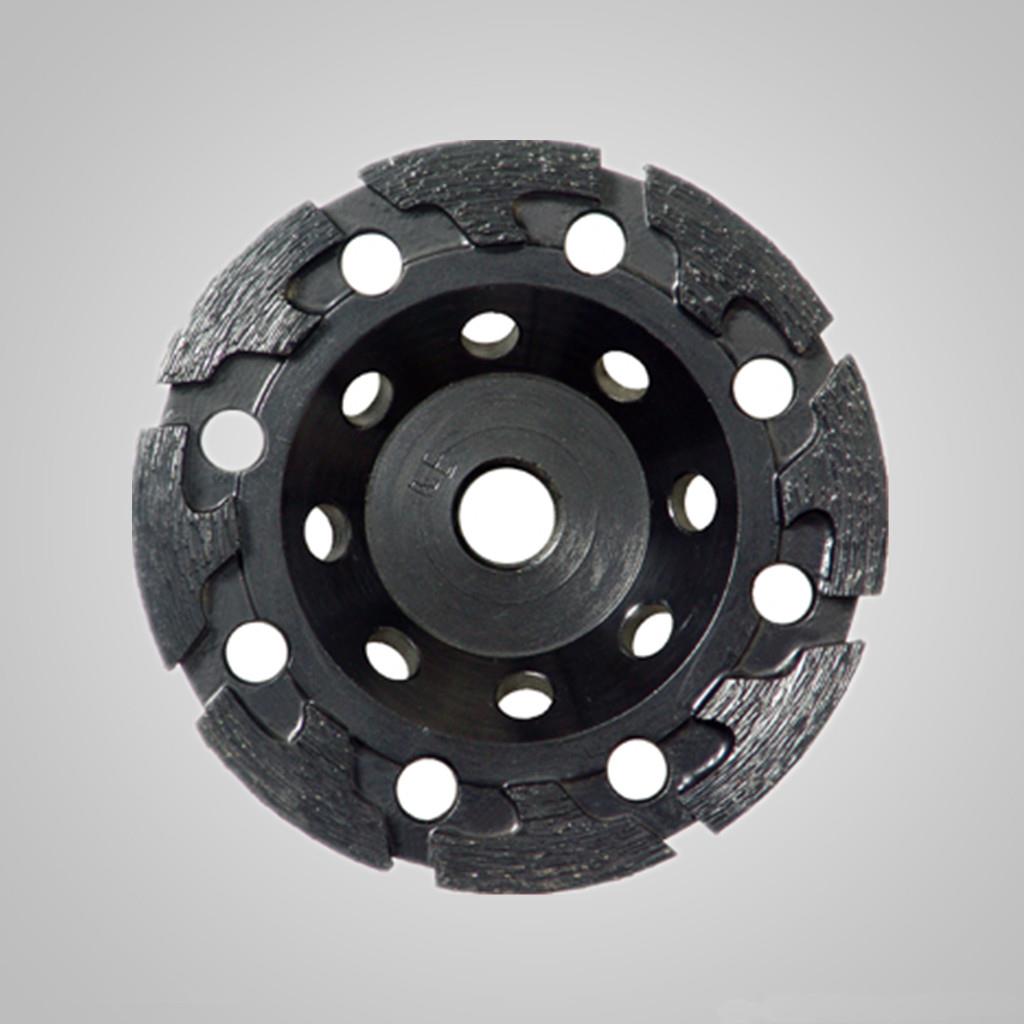 T segments cup wheels
Update:2019/5/16 16:52:21 View:1092
Type:

Description:

Connector: 16mm, 20mm, 22.23mm, M14 or 5/8-11"

Other segment shape and quantity and lock systems are available upon your design.
Introduction
T segments diamond cup wheels are for heavy grinding applications such as high and low spots. The double row of diamond segments will provide you with long life
Choosing Bonds
Choosing between soft, medium, and hard bonds.
Soft Bond – The metallic powder in the sintered segment wears away quickly releasing dull diamond crystals exposing new abrasive crystals to cut efficiently. Best used on hard surfaces.
Medium Bond – A metal bond strength right between that of soft and hard bonds.
Hard Bond – The bond of the metallic powder in the segment wears away slowly and prevents premature wear against soft, abrasive surfaces.
More Products